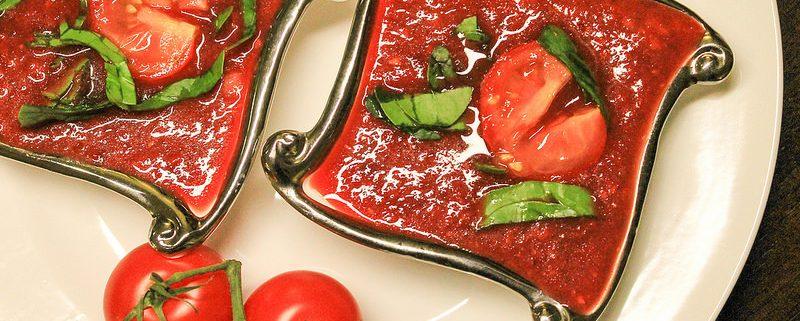 Whether you're taking a trip abroad or you're simply looking for inspiration for a themed dinner party, you simply can't go far wrong by embracing the flavours of Spain. The country is a veritable hotbed of culture, especially when it comes to its cuisine. If you're looking to add a little pizzazz to your get-together, here are some of the finest Spanish recipes you should attempt to recreate. Alternatively, you can seek out the authentic versions at local restaurants and bistros on vacation. Enjoy!
Croquettes
What goes into a croquette will differ depending on location, but the principles remain the same. The small fried roll is coated in breadcrumbs and filled with something delectable. It could be blue cheese, parma ham or even fried mushrooms. There are no rules, so you can afford to get creative and come up with any combination your heart desires.
Get The Recipe At: Yummy Tummy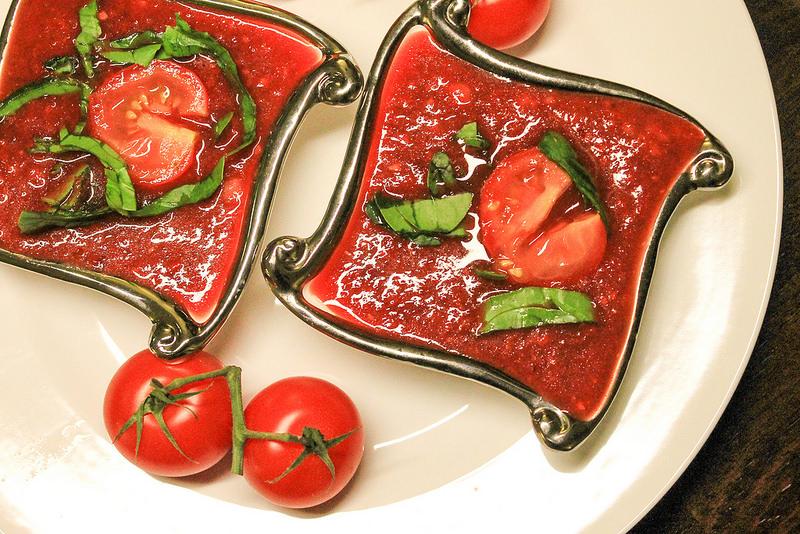 Gazpacho
I've found that the idea of cold soup doesn't go down well with many guests, but nobody does it quite like the Spanish. Their unique blend of vine-ripened tomatoes, olive oil, garlic, spices and even bread create a silky and satisfying meal. Chilled soup can be a taste sensation if you get it right, and taking inspiration from Spain will stand you in good stead for impressing your guests.
Get The Recipe At: Love & Lemons
Paella
One of my favourite ways to eat rice, Paella often combines the luxury of seafood with the bold flavour of chorizo. For a truly authentic taste, you should add a pinch of saffron; pound for pound the most expensive spice in the world. The beauty of paella is in the quality of the rice. Choosing the right variety will give you a platform to absorb the unique flavours.
Get The Recipe At: Taste of Sundays
Pisto
A traditional vegetarian dish that is not unlike the French ratatouille. It's most often served as a starter or side dish and is brimming with gorgeous roasted vegetables. Those sweet, unique flavours will bring out the best in any main that you serve, and goes especially well with chicken.
Get The Recipe At: A Spoonful of Spain
Tapas
Perhaps Spain's most cherished local culture is a starter of wine and tapas. These delicate little sample dishes are designed to be shared and give you something to explore on the table. You'll be taken with surprise at how different flavours can work together in harmony. The wine is important to cleanse your palate in between bites, and allow you to fully appreciate each unique flavour.
Get The Recipe At: What Katie Ate
Tortilla Espanola
A fantastic brunch recipe that is sure to leave you full and satisfied for the entire afternoon. If you break down the Tortilla Espanola, it is ultimately a potato omelette designed to provide you with maximum energy. They're served with pride all over Spain, so you won't have any trouble finding them locally. If you're making your own, one of the most traditional inclusions is delicate and sweet fried onions.
Get The Recipe At: Confessions of a Foodie
https://www.lakediary.com/wp-content/uploads/2015/11/15645470339_62cf0bc6b4_c.jpg
534
800
Yvonne
https://www.lakediary.com/wp-content/uploads/2021/03/lakediary-logo-3.png
Yvonne
2015-11-26 21:21:11
2018-08-29 21:29:14
A Taste of Spain