Nile Cruise – High Dam -Philae temple & First Bitter Taste Of Traveling In Egypt
After visiting Saint Catherine Monastery, we continued our journey to Cairo. The road trip to Cairo was long but I looked out the car window with great interest. The Egyptian land! Africa! The part of world I always wanted to travel to! Can you imagine how excited I felt? There was endless desert. And the Red Sea. The Red Sea in Egypt looked differently compared to the Red Sea I saw in Israel. It was dreamy pink dotted with may private luxury beach resorts that were not accessible to local Egyptians.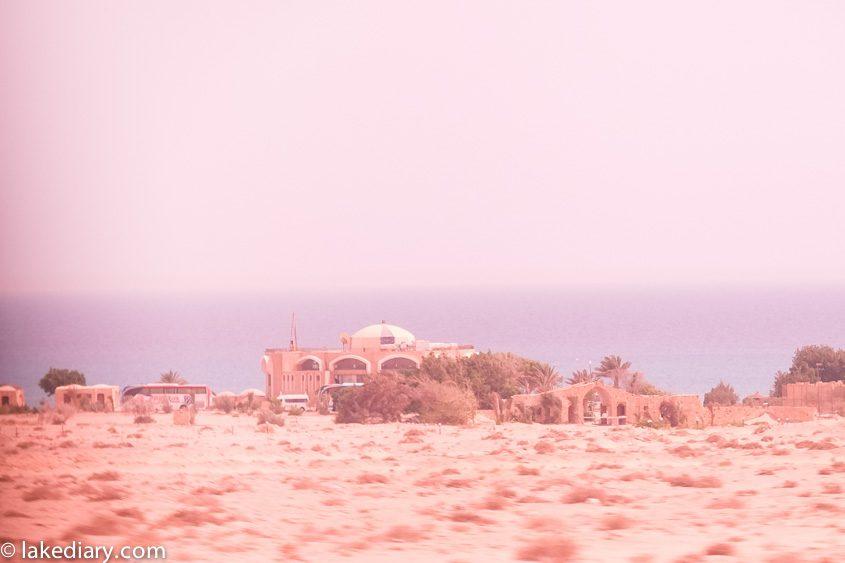 At 11:30pm, we finally checked in my hotel in Cairo. Instead of staying in Cairo for sightseeing as per our itinerary, I was told to catch an early flight the next morning and start Nile Cruise. Can't remember the reason why but it was a private tour, the decision was easily made for me. So I got up 4am the next day and caught the early flight to Aswan.
A local tour guide picked me up at the airport and that was the start of Nile Cruise. The ship was marvellous and my cabin was luxurious but there was no time to enjoy it yet. After quickly checking and dropped my luggage at the reception, we headed to High Dam and Philae Temple.
High Dam was a bore, haha. Sorry to say that, I understand the importance of it but it's a very plain sightseeing place with not much to see.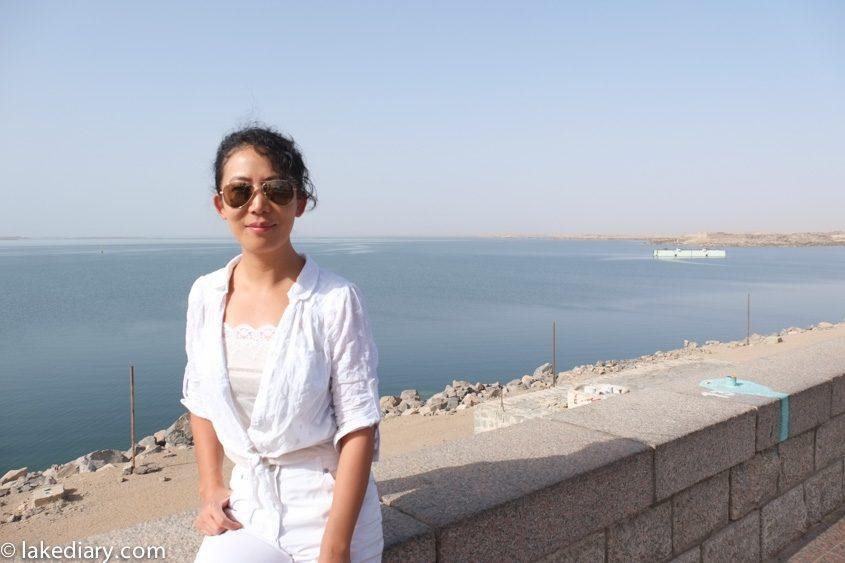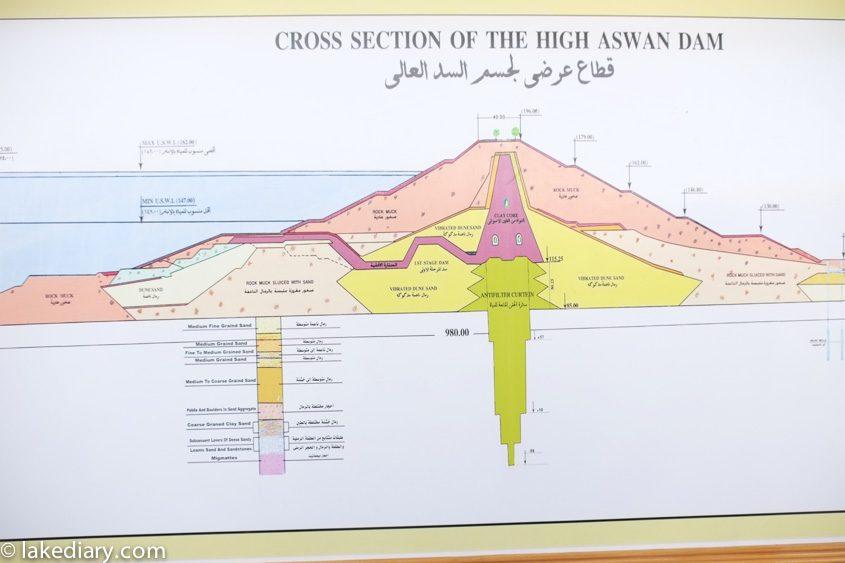 We then caught a little boat to cross the water to reach Philae Temple on the island. Before setting our foot on the boat, the tour guide gave us a lecture about tipping. Note, it is compulsory to tip in Egypt so the boat driver must be tipped separately. That was kind of expected but little did I know that what I experienced in Egypt really showed me a different level of harassment.
Philae temple is an amazing site. Originally locted in Upper Egypt, the temple complex was dismantled and moved to nearby Agilkia Island as part of the UNESCO Nubia Campaign project, protecting this and other complexes before the 1970 completion of the Aswan High Dam.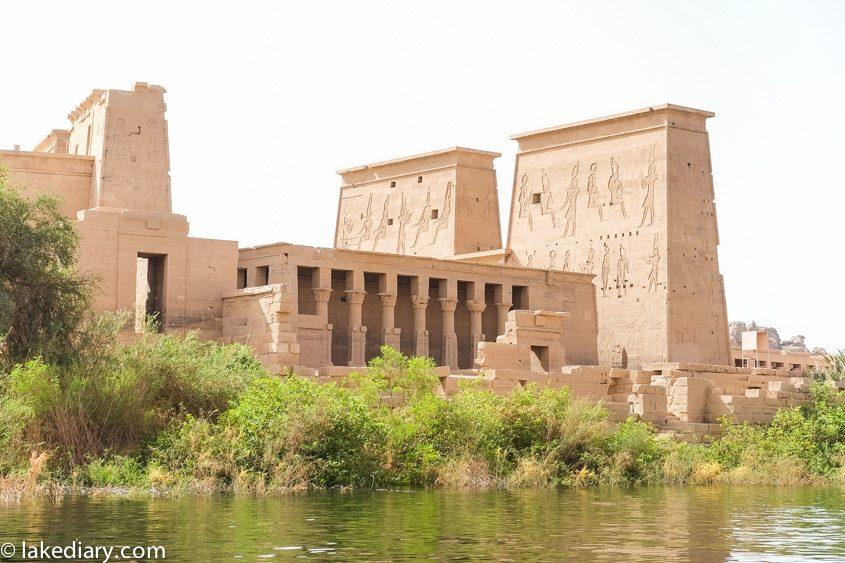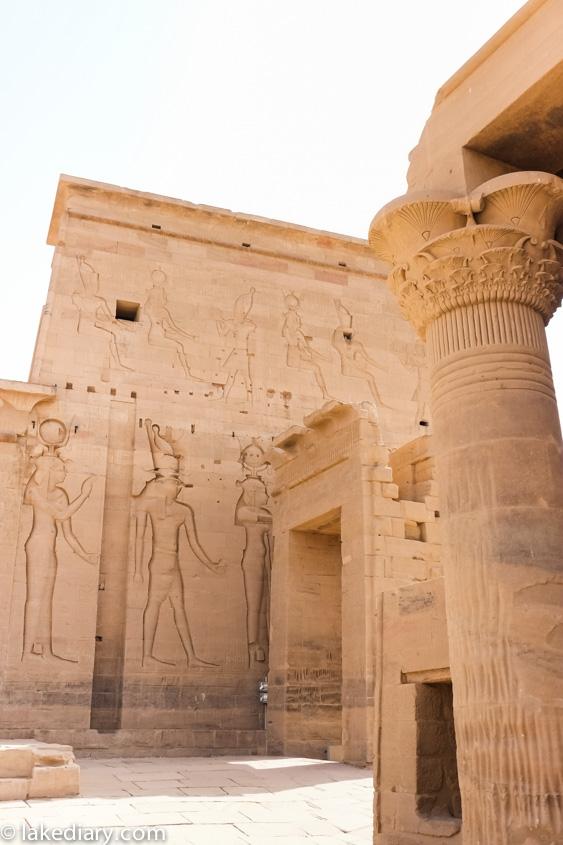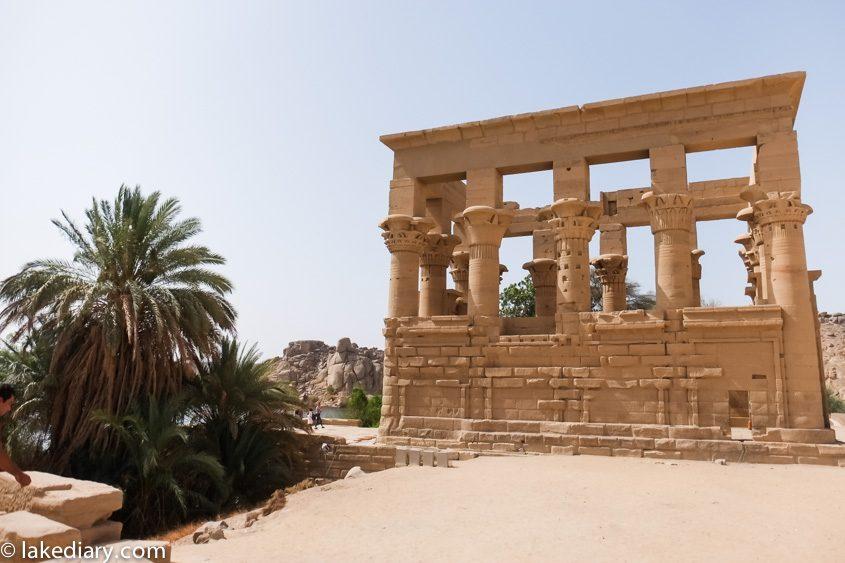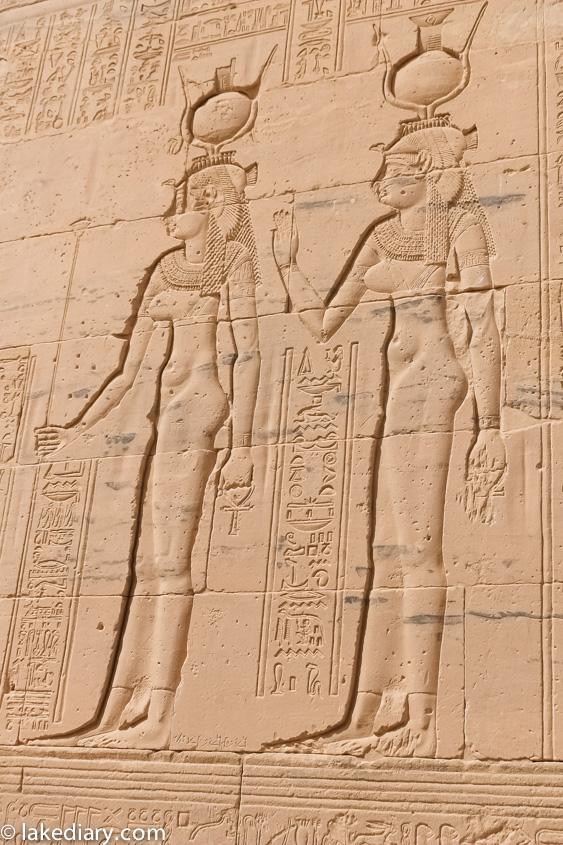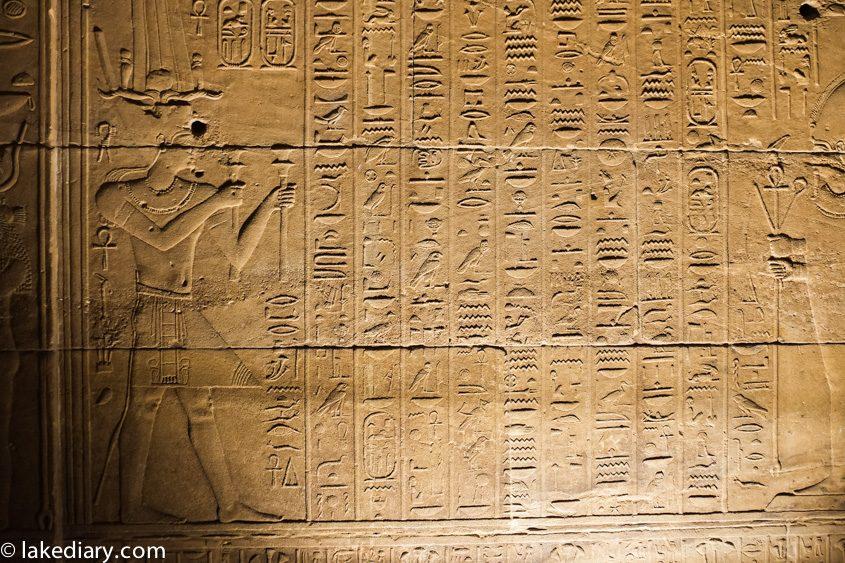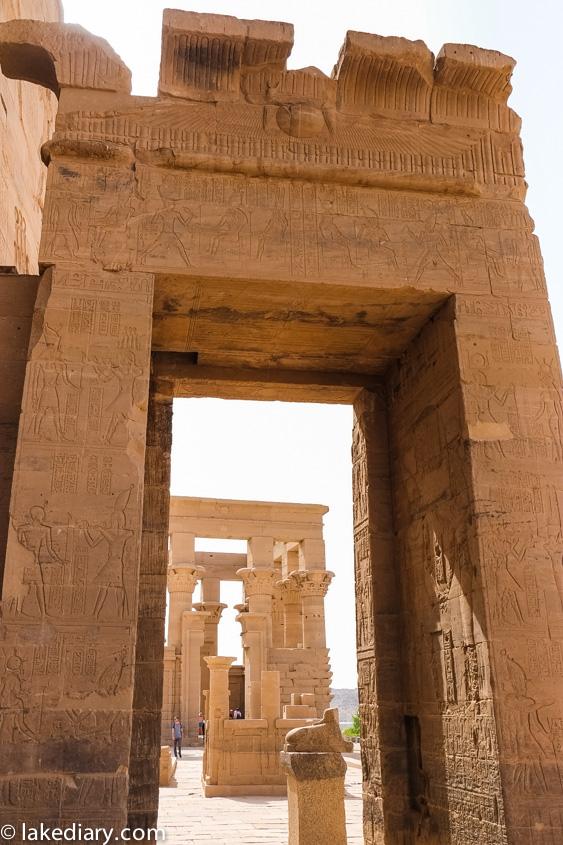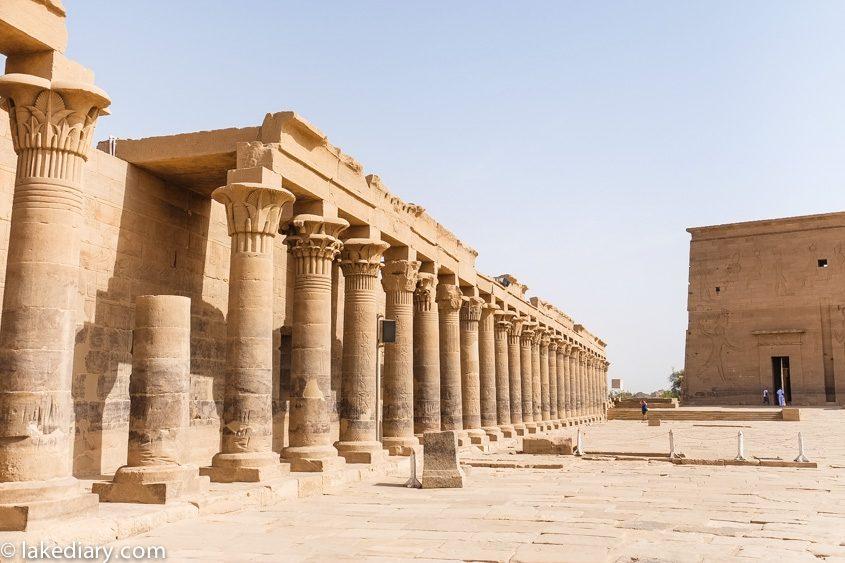 As I was in awe at the sight of this ancient construction, two Egyptian men dressed in typical southern Egyptian garments waved at me. And indicated that me should take a photo of them with the temple. So I did. Silly me. The bigger one of these two men then started to follow me and the other one followed on. At first a didn't understand what was the problem. Then the bigger Egyptian used his body language to demand money.
Ahhh… Of course, you must tip every step you go in Egypt. I paid them. For taking photos of them. And that was the first lesson learnt.
The most important lesson I learnt from my trip is Egypt is to remember not to make eye contact or smile at anyone! NO ONE apart from fellow tourists. I thought in Petra nobody will help you unless you tip them, but in Egypt, you must stay away from local Egyptian as far as possible. They will follow you, ask money from you and try to trick you regardless but just keep walking on and maintain a serious facial expression. Smiling makes you to be perceived a weak person and an easy target.
Back to the Cruise, I couldn't wait to enjoy my spacious, comfortable cabin and to gaze out at the Nile River, day dreaming. Within a minute, some one knocked on my door. A waiter was outside my cabin. He started to introduce himself and stared at me eagerly. I gave him some money, put "Do Not Disturb" sign out and shut my door again.
There it was, a moment of peace in my own cabin.
https://www.lakediary.com/wp-content/uploads/2019/02/philae-temple.jpg
563
845
Yvonne
https://www.lakediary.com/wp-content/uploads/2021/03/lakediary-logo-3.png
Yvonne
2019-02-02 11:26:35
2019-02-02 11:33:29
Nile Cruise – High Dam -Philae temple & First Bitter Taste Of Traveling In Egypt