How To Care For Chanel Bags
"Style is knowing who you are, what you want to say, and not giving a damn." ~Coco Chanel~
Yes, Chanel was like that, bold, confident and simply irresistible.
---
As early as 1915 Harper's Bazaar raved over Chanel's designs: "The woman who hasn't at least one Chanel is hopelessly out of fashion." Chanel was truly a fascinating woman who had the extraordinary ability to transform her life and influence people the way she wanted.
Chanel bags are legendary.
As early as 1930 Mademoiselle Chanel was inspired to create a shoulder bag, thus freeing women's hands and radically changing their allure. She drew inspiration for the early models from soldier's rucksacks and produced them in jersey lined with petersham. An immediate success, this bag reached the height of its popularity in February 1955, with the so-called 2.55 model.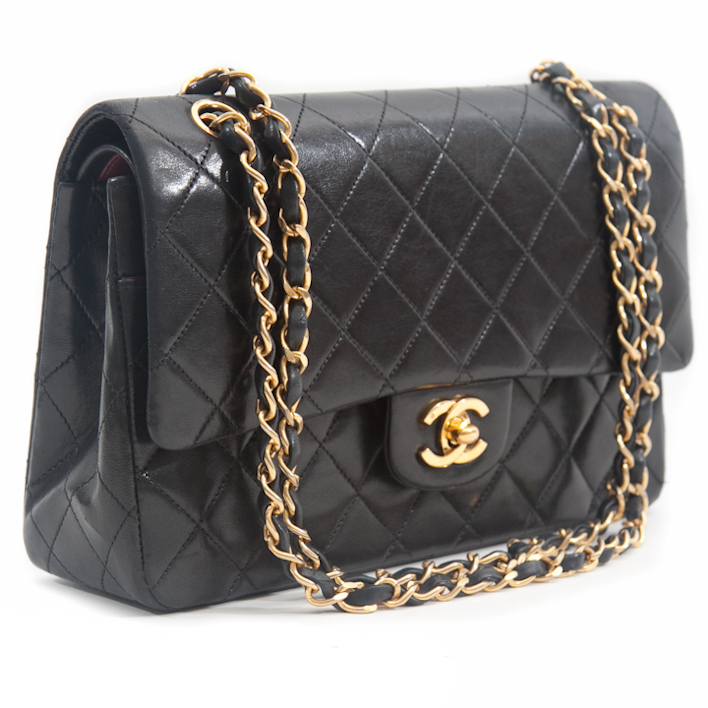 Chanel leather bags are luxury goods. Provided you take care of them, they can last for a long time. Below are the things you can do to care for Chanel bags and ensure the longevity of your precious bags.
How To Care For Chanel Bags:
In order to retain its elegant shape, never overload your Chanel bag.
Treat its delicate surface with the same care: do not expose the leather to sun or moisture or let it come into contact with make-up or perfume.
Light-colored patent leather should not be place adjacent to dark –colored materials (color migration phenomenon) for long periods of time. Small leather items are especially at risk for such migration.
If the product is wet, dab it dry with natural colored, absorbent, non-fluffy cloth. When you are not suing it, store in a protective cloth bag, preferably upright. For further protection, line it with tissue and place the chain straps inside so that they don't mark the leather.
Metallic parts, metal chains and fastenings can be polished with a chamois cloth.
https://www.lakediary.com/wp-content/uploads/2013/03/How-to-care-for-chanel-bags-1-of-1.jpg
708
708
Yvonne
https://www.lakediary.com/wp-content/uploads/2021/03/lakediary-logo-3.png
Yvonne
2013-02-22 12:44:30
2014-08-25 22:56:48
How To Care For Chanel Bags