Bangkok Diary: Wat Pho (Temple of Reclining Buddha) & Wat Arun (Temple of Dawn)
Temple of Reclining Buddha: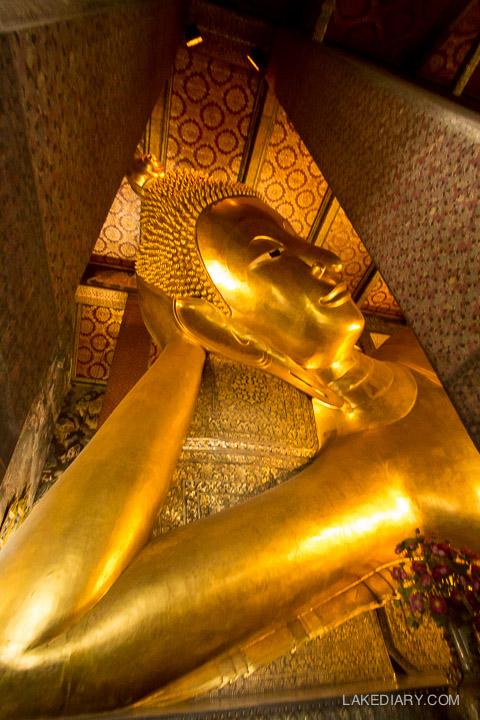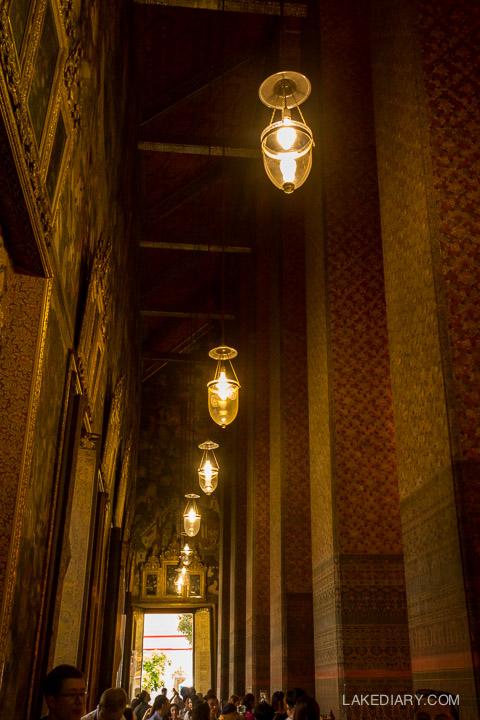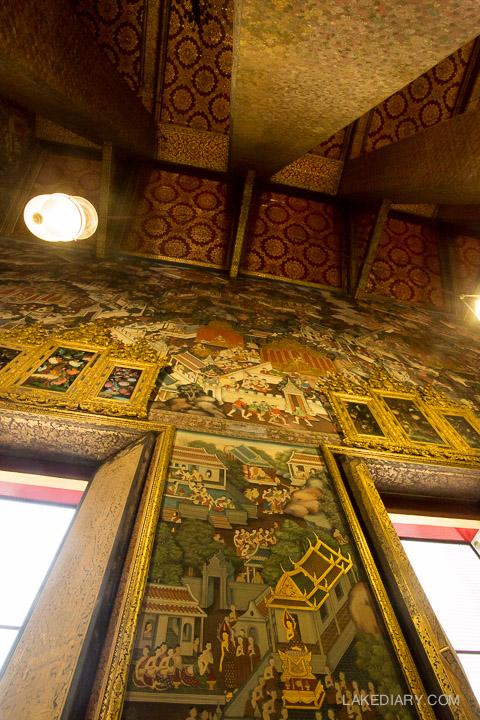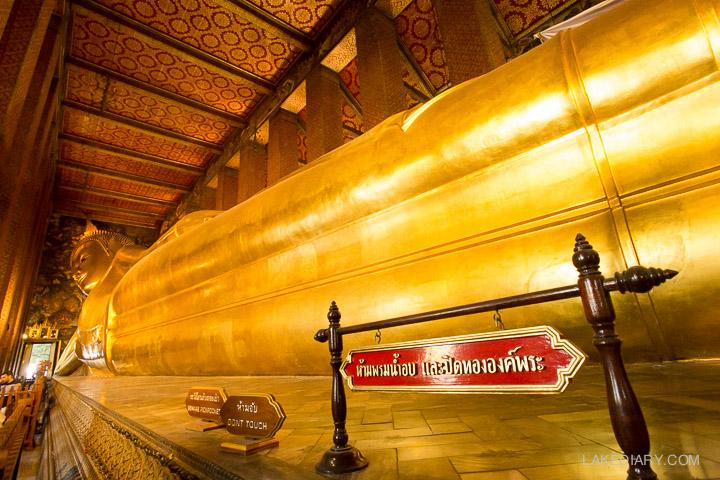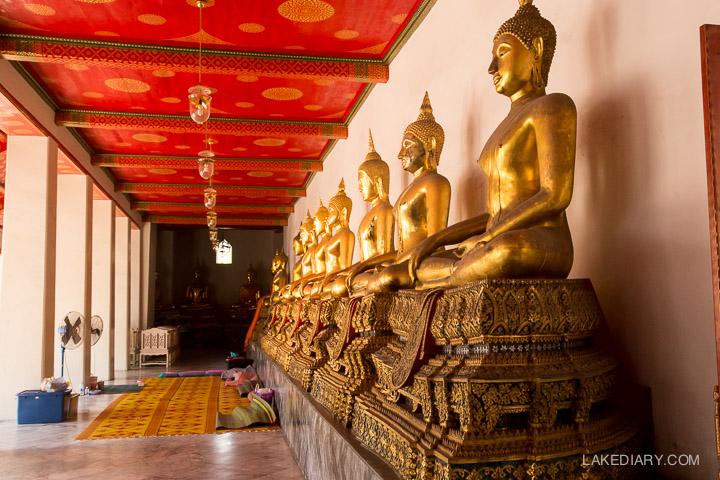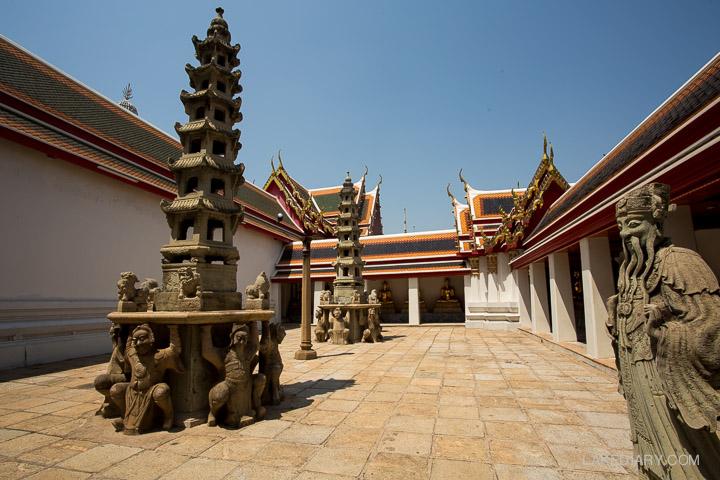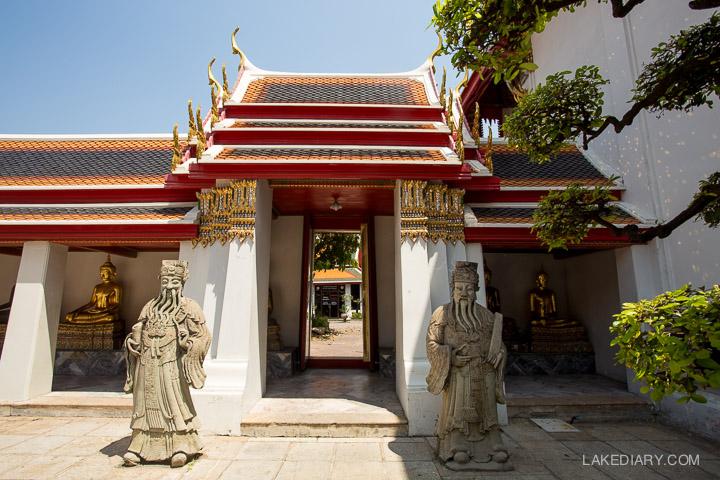 Temple of Dawn: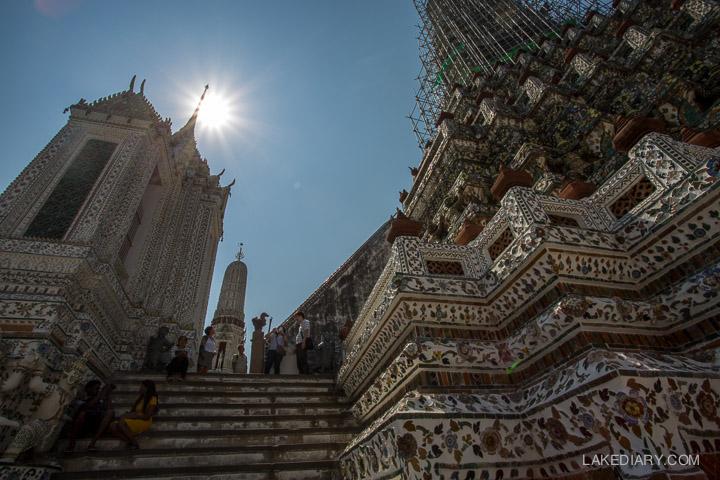 When it comes to travel planning, I'm never lazy. Planning for travel is one of the few things that'll give me this kind of adrenaline rush. I'll search and read without blinking; making notes and planning itinerary tirelessly while thinking, I'd blog about my travel experience right after the trip. But very often after the trip, procrastination kicks in and prevails. Truth is I'd have great pleasure planning trips and exploring different places but hardly ever note down my travel experiences. Do you ever experience the same – there are things you always want to do but never really do?
---
So back to taking notes after the trip, I visited these two temples: Wat Pho (Temple of Reclining Buddha) and Wat Arun (Temple of Dawn) on the same day after the Grand Place Thailand.
The complex of Wat Pho (Temple of Reclining Buddha) contains quite a few sizeable sections but the most populated place is the temple where the gigantic chilling Buddha lies in. I think many people just come here to see the famous reclining buddha then leave. It is actually very nice to take time to look around other less crowded areas there and have a foot massage afterwards. If you like old and beautiful things, you'll enjoy the striking architecture, fascinating sculptures and amazingly painted golden doors.
The tradition Thai massage school located inside the complex of Wat Pho is highly reputable with both full body and foot massages on offer. It's really a nice way to have a break and sip on some ice tea while having a food massage.
Wat Pho (Temple of Reclining Buddha) and Wat Arun (Temple of Dawn) are very close on the map. It's a short boat trip from one another but it took us a while to find the Pier. Initially we tried to hail a taxi from Wat Phot since taxi fairs are so cheap in Bangkok but the taxi driver refused to take us. "It's the easiest to take a boat." He shook his head and left. After walking in the heat and looking for 10 minute, we found the Pier for boarding across the river to Wat Arun. The taxi driver was right, it only took 5 minutes to cross the river. And you know how much was the ferry fare? 5 Bart. That must be the cheapest transportation ever! The smallest change on me was 50 Bart at that time. After paying for ferry, I was left many coins and small notes as souvenirs.
Wat Arun, however is much smaller than I've had expected. Having seen so many amazing photos of it in sunset, the reality didn't quite match those images. It didn't help that Wat Arun was under construction at the time and it wasn't sunset either but I wasn't really disappointed or dislike the place. It's still an amazing temple and a wonderful place to wander around. Those tall stairs though, are not easy to climb but the view on top makes it all up.
https://www.lakediary.com/wp-content/uploads/2016/07/Bangkok-reclining-buddha-4-of-11.jpg
480
720
Yvonne
https://www.lakediary.com/wp-content/uploads/2021/03/lakediary-logo-3.png
Yvonne
2016-07-29 02:32:35
2016-08-10 12:18:46
Bangkok Diary: Wat Pho (Temple of Reclining Buddha) & Wat Arun (Temple of Dawn)