Travelling Solo: 5 Pieces of Equipment You'll Need
It's important to pack light when you travel by yourself. It's also important to pack wisely. Bringing the right items with you can make your life on the road a whole lot easier, so it's worth taking the time to think about everything you need — and everything you don't. Here are five pieces of equipment you'll need when travelling solo.
A rolling carry-on suitcase
First of all, only bringing carry-on luggage will save you time because you won't have to stop at baggage reclaim every time you arrive somewhere. (This also reduces the risk of your luggage getting lost in transit.)
Secondly, a rolling suitcase is much easier to drag along when you're tired after a long journey, especially if you buy one with four wheels that rotate 360 degrees.
Go for a hard-shelled case for protection from the elements and choose one with an extra zip if you need a bit more space. That said, the smaller the case the better. Most people try to fill empty space, even unconsciously, and you could end up packing too many items.
Different people prefer different packing methods — experiment until you find one that works for you.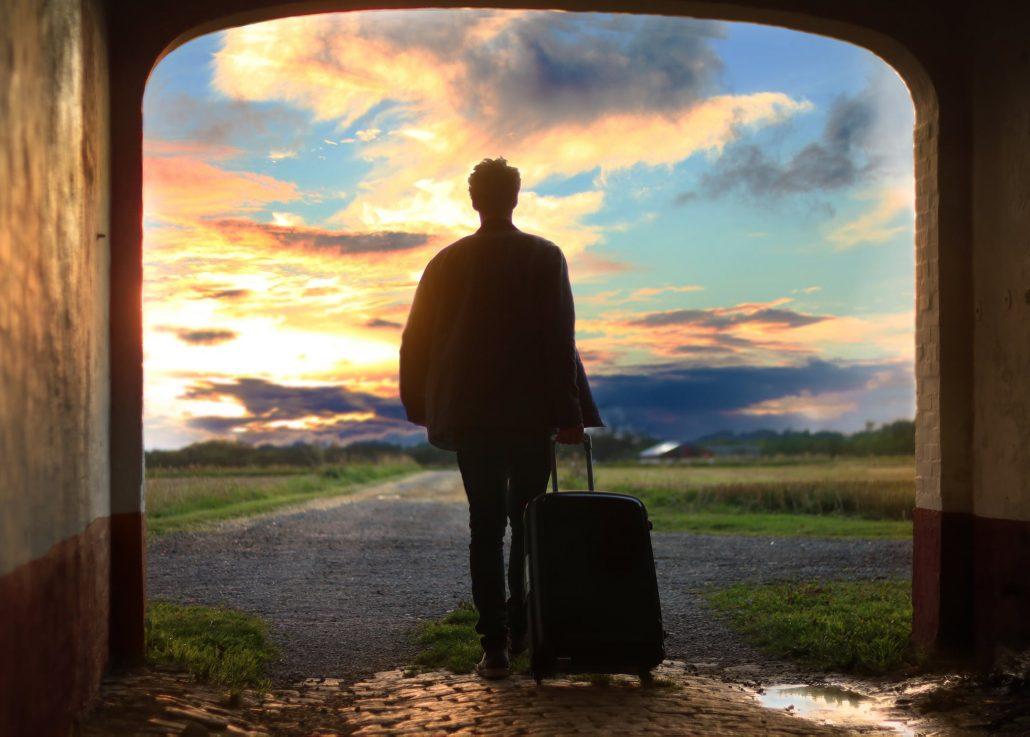 A microfibre towel
A quick-drying towel is especially handy when you plan to go to the beach while on holiday, where towels aren't always provided. Microfibre dries quickly and folds up small, so it's perfect if you're on the go all the time.
A dry sack
Bringing any electrical equipment? A dry sack is essential. You'll be able to keep items like your phone, camera and chargers safe from rain if you get caught in a downpour. And even if the weather's good, it's another storage method which doesn't take up too much space and saves you from rummaging through your bag, panicking because you think you've lost your phone.
A personal alarm
Travelling solo is generally a lot safer than most people would have you believe, but that doesn't mean you shouldn't take precautions.
A personal alarm is discreet enough to carry in a secure pocket and will emit a loud noise to alert passersby if you need help. It's a handy alternative to sprays, which are illegal in many countries.
(Worried about travelling safely? Check out this list of portable security gadgets.)
A first aid kit
According to research by 1Cover, 1 in 6 travellers had to make a claim in 2016, which shows that although accidents are rare, they can (and do) happen.
Hopefully you won't need to head to a hospital at any point, but chances are you might get a few bumps and bruises along the way, or catch a minor sickness bug. Plasters, painkillers, cold and flu medication, allergy medication, diarrhoea tablets and eye drops are all good basics to start with, although you can customise this list to suit your needs.
Remember: Different countries have different rules when it comes to medication. Always check if any substances (such as codeine) are banned before you travel and carry any prescription medicines in their original packaging.
https://www.lakediary.com/wp-content/uploads/2018/06/travel-solo.jpeg
737
1310
Yvonne
https://www.lakediary.com/wp-content/uploads/2021/03/lakediary-logo-3.png
Yvonne
2018-06-07 15:25:04
2018-06-07 15:49:08
Travelling Solo: 5 Pieces of Equipment You'll Need