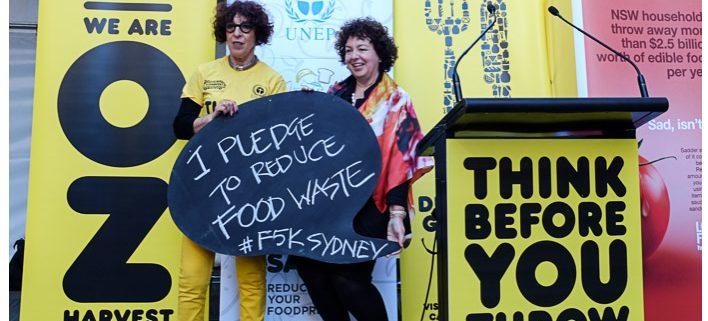 Food waste in Australia is a serious issue.
Did you know? Australians discard up to 20% of the food they purchase. Have you bought fresh vegetables with all the good intention to cook them one day but eventually left them rotten in the fridge? I'm guilty as charged.
But wait, that's not the only area of food waste in Australia. Look around the produce section in our supermarkets. Notice how well presented the fresh fruits and vegetables are? Almost all of the red delicious apples are of the same size, blemish free with pretty labels on each one of them. Without thinking we take it for granted that all of our fruits and veggies are equally good looking. But there are cosmetic imperfect fruits and veggies that don't make it on to the supermarket shelves. Often they get discarded if there's no other use of them. Believe it or not –  even food is judged by its cover in our modern society. While so many people in less fortunate counties are still suffering from starvation, good food is being wasted without hesitation right here in this lucky country.
Help Fight Food Waste In Australia. Think Before You Throw.
Those are the messages OzHarvest trying to send out through Feed The 5000 event held at Martin Place, Sydney on Monday 29 July.
For the first time ever in Sydney, there's such thing as free lunch for general public. Sydney's top chefs along with hundreds of OzHarvest volunteers united against food waste and served up a free meal to 5000 members of the public at Martin Place in Sydney.
Actually, more than 5000 people were fed during Feeding The 5000 organised by OzHarvest, one of Australia's leading food-rescue organisations. They rescue quality excess food and redistributed it at no cost, to more than 500 other charities and welfare agencies. The event is part of a global initiative in partnership with the United Nations Environment Program which aims to raise awareness about saving food and encouraging everyone to produce less wastage.
All food served at the lunch – from vegetable curry to soup to dessert and lemonade – are made from ingredients sourced from farms, manufacturers and back-yard gardens that would otherwise have been discarded. Sydney Lord Mayor Clover Moore declared the event open and many other familiar faces appeared to help fighting food waste in Australia on the day.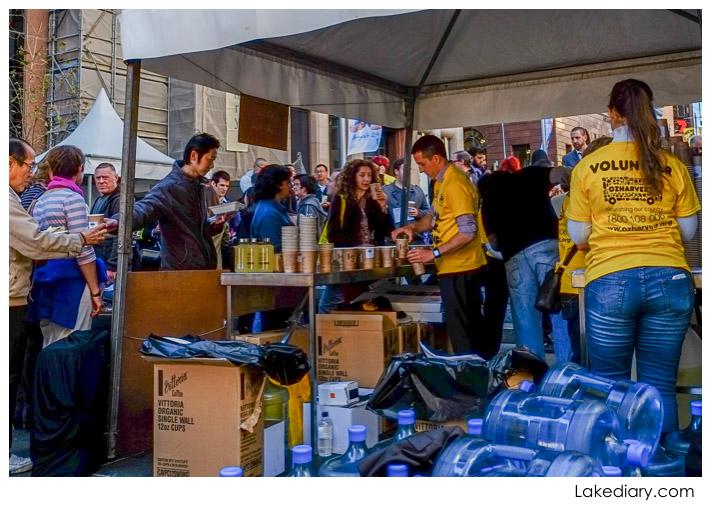 Just accompanied her husband, Australian Prime Minister Kevin Rudd to the war zone over the weekend, Therese Rein was back in Sydney addressing Feed The 5000 together with OzHarvest CEO Ronni Hahn.
The whole premise of the exercise is that there is enough food in this world to feed all of us. If only the Western World wasn't so wasteful.
Let us not waste food.
Because. Fresh, not so good looking food is crying out: "I cook better than I look."
Think before you throw.
https://www.lakediary.com/wp-content/uploads/2013/07/opening.jpg
506
708
Yvonne
https://www.lakediary.com/wp-content/uploads/2021/03/lakediary-logo-3.png
Yvonne
2013-07-31 16:07:13
2014-08-24 17:53:04
Fight Food Waste In Australia – Feeding The 5000