The time has arrived for a look at the styles of spring! With runway shows having been held throughout the year already, and designer collections now ready to be revealed to the masses, here's a look ahead at some of the trends we're seeing in numerous categories of fashion.
Spring Fashion Trends 2015
In Clothing
For the best look at pretty much all of the spring and summer fashions that are being showcased these days, Vogue has posted an extensive collection of runway slideshows demonstrating looks from the most popular designers.
A lot of things stand out in a collection this large, but some of the main stylistic tendencies that existed between designers are as follows. To begin with, white was far and away the most noticeable colour, whether appearing on its own or paired with darker tones. In terms of style, many of the shirts and pants on display were made with wide, delicate sleeves and legs that swish and flow beautifully with movement. Bare necklines and shoulders were also very evident across most of the runway collections, and while skirts and shorter dresses are undoubtedly popular this time of year, no one's shying away from full-length dresses. These at least are some of the broader trends popping up in spring clothing.
In Footwear
Spring and summer footwear can take a lot of different forms, and really a lot depends on the occasion. For more formal warm weather events, or for the workplace, you certainly can't go wrong with ordinary stiletto heels (though nude, beige, and white tones are more appropriate than black). For everyday casual wear, comfortable flats are always a safe bet.
But if you're looking for what's trendy, one style stands above the rest: the gladiator sandal (and other strapped-in sandal looks) was extraordinarily popular throughout 2015 in the northern hemisphere, and the trend should carry right into our own spring. These shoes are as practical as they are attractive, and go with all but the most formal seasonal outfits.
In Jewellery
Jewellery trends can be more difficult to define for a given season than clothing or footwear concepts, simply because what's seen on the runways or in catalogues is often meant to complement a particular outfit, rather than to define a trend of its own. Nevertheless, there are a few broad concepts that are setting the tone for the coming spring's jewellery selections.
A page on current jewellery trends at Lyst has gathered enough pieces from different designers together to demonstrate these overarching concepts. Some that stand out, in particular, is the comeback of yellow gold, the prevalence of leaf and flower themes, and the popularity of geo stones and crystals over genuine gems and diamonds. Considered all together, these ideas make for a casual but creative feeling for the season's jewellery.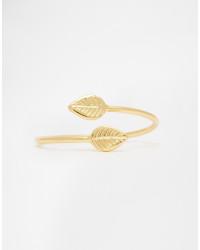 In Accessories
There are a number of fascinating trends going around in accessories this season, and particularly in handbags. Naturally there are plenty of sleek, portable clutches going around, but some of the options that stand out are built more for storage than compact portability. This calls to mind a gorgeous, oversized Louis Vuitton bag we pointed out a couple years ago when Angelina Jolie was toting it around London.
That bag, in particular, doesn't exemplify this spring's trends, but the same size and roominess are being brought back in the form of bucket bags and backpacks that are taking over for smaller, handheld options. The bucket bag, in particular, is becoming popular all over the world, and it's one of the more exciting alternatives to everyday purses we've seen in a few years.
And that's the overview! What do you think?
https://www.lakediary.com/wp-content/uploads/2015/09/LystLeafRing_bigger.jpg
1110
870
Yvonne
https://www.lakediary.com/wp-content/uploads/2021/03/lakediary-logo-3.png
Yvonne
2015-09-26 18:50:13
2018-12-19 14:25:00
Fashion Trends For The Coming Spring