Nazareth Photo Diary: The Church of Annunciation and the Church of St. Joseph
Wish I had read the Bible thoroughly so I'd be more knowledgeable about all the churches and Bible stories. But thanks to the tour, I picked up a lot along the way.
We travelled to Nazareth in northern Israel where the Church of Annunciation and the Church of St. Joseph are located.
"The Church of Annunciation was established over the site where the Catholic tradition holds to be the house of Virgin Mary and where angel Gabriel appeared to her and announced that she would conceive and bear the Son of God, Jesus – an event know as the Annunciation." – wikipedia
 Photos of the Church of Annunciation:
Different versions of Virgin Mary and the Son of God from different countries are displayed along the way to the church as well as inside the church. It was so fascinating to see how countries styled the mother and son in their own tradition.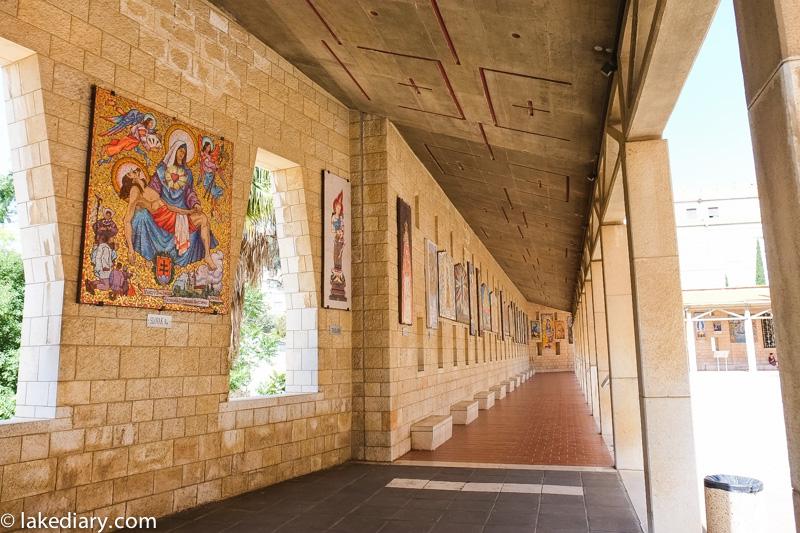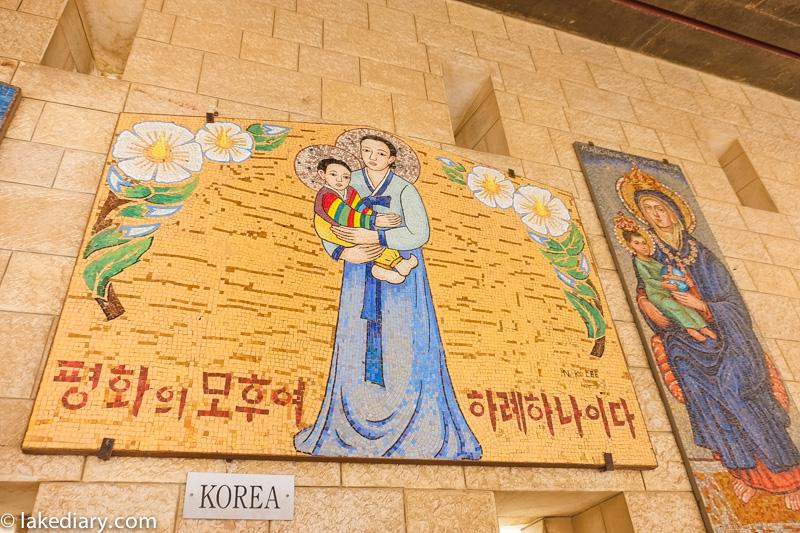 This door to the Church of Annunciation dissipated Jesus' whole life:

Inside the church:
This the Australia version – without the sign next to it, I couldn't figure out this is typical Australian. Maybe I'm still not Australian enough after 21 years?
Photos of the church of St. Joseph:
St. Joseph looked a bit sad here, do you reckon? The statues shinning knees reminded me the foot of John Harvard statue at Harvard University. I know why EVERYONE touched Johns's feet so much at Harvard University but I'm not sure why people touched St. Joseph's knees so much. Can someone tell me why?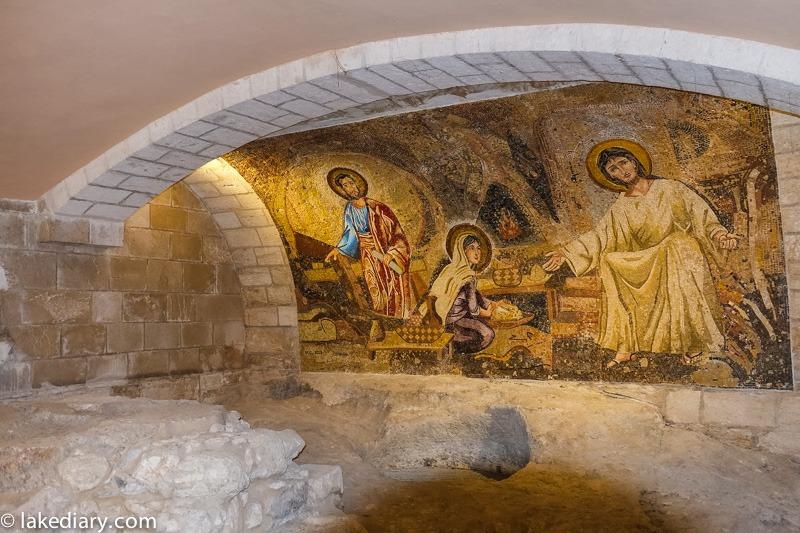 https://www.lakediary.com/wp-content/uploads/2018/09/Nazareth-Israel.jpg
533
800
Yvonne
https://www.lakediary.com/wp-content/uploads/2021/03/lakediary-logo-3.png
Yvonne
2018-09-08 07:00:05
2018-09-08 21:37:36
Nazareth Photo Diary: The Church of Annunciation and the Church of St. Joseph